Yesterday, we talked all about the FB pixel. And the next thing to do is start creating ads, but where do you start? Well, you start at the end. If you've run any FB ads, you know there are a lot of different types to choose from. There's so many and it can be really confusing!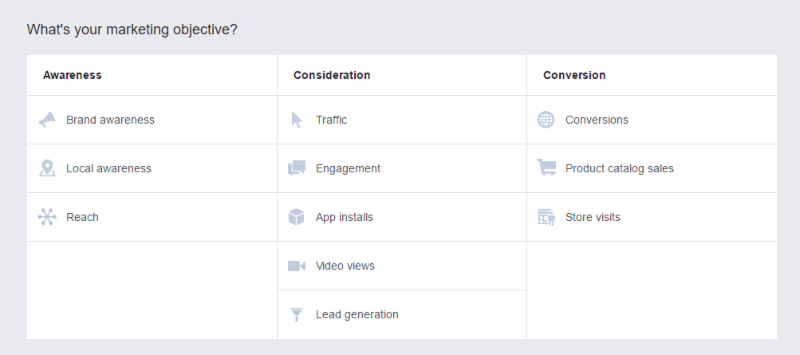 Now I break all of these down for you in The Ultimate FB Ads Masterclass this coming Friday and you can
REGISTER HERE
… but let me help you out a bit right now.
If you are a local business who wants to get in touch with more local people, use "Local Awareness" objective.
If you want to get more reach on your posts, use the "Reach" objective.
If you want to get more people to click on the link in your post to go to your website, use the "Traffic" objective.
If you want to grow your email list, use either the "Lead Generation" or the "Conversions" objective.
You can see there are lots of objectives to choose from and getting that first choice right will mean everything to your success with your ad campaign. So, I want you to get really clear on what it is you want to accomplish with your next ad and recognize you can't do it all at once. But if you at least start with the RIGHT OBJECTIVE you have a much better chance at success. WANT TO KNOW MORE?
REGISTER FOR THE MASTERCLASS HERE.
And you'll likely use more than one ad over and over to reach your overall objective, so let's say your objective is to grow your email list, you wouldn't want to just choose "Conversions" and not have all the pieces in place to make that work and you'd want to use some "traffic" ads and some "reach" ads and maybe even some "engagement" ads to increase all the traffic and interest in what you are offering, before you even start your "conversion" ad, because all of those ads, will increase the success of your conversion ad. It's a process. ... → Read more